New Year's Eve is fast approaching, and you are searching for the best new year party places in Delhi. If you are a resident of the city, then it is a good idea to plan for the occasion well in advance. The main reason is that you will want to have an enjoyable experience. However, you need to be sure of your safety. Luckily, there are plenty of options in Delhi. Read on to learn about the different venues that will make this holiday season a special one for you and your friends.
1. Hong Kong Club
The best new year party place in Delhi is The Hong Kong Club. This iconic venue offers a variety of activities including live music, dance performances, international cuisine and drink offerings. Located in Aerocity in the capital, it is a great choice for those who are looking for something a little more exciting than a conventional night out.
2. Ministry of Beer
Another great option is the Ministry of Beer. This retro style pub offers a multi-cuisine menu with a plethora of lip-smacking cocktails. It is also home to some special beer tasting events, and is a great place for an adult beverage.
3. Junkyard Cafe
Another fun spot to celebrate the new year is the Junkyard Cafe. Unlike the aforementioned Pub Nirvana, this place offers a more bespoke entertainment experience. With a DJ and interesting installations made from junk, this is a cool place to visit. You will also enjoy the live performance, the best of the best DJs, and a delicious meal.
4. Annamaya FoodHall
Some other options include Annamaya, which has a large selection of menus. Moreover, this restaurant offers a unique entertainment experience for children. Featuring a dance troop, this restaurant is sure to delight youngsters.
5. Soho Club
Other fun new year party spots in Delhi include the Soho Club. Offering a variety of food and drinks, this club has the most impressive dance floor and is a great place to spend the new year.
6. The Grand Hyatt
The Grand Hyatt is another option. Located in the South of the city, this upscale restaurant boasts of an elegant decor and an energetic atmosphere. During the new year, this restaurant comes alive as a number of foreign dance troupes perform. Plus, it is the perfect setting for a romantic evening.
Also Read : Top 7 Romantic Places in Delhi to Enjoy With Girlfriend
7. Perch Wine & Coffee Bar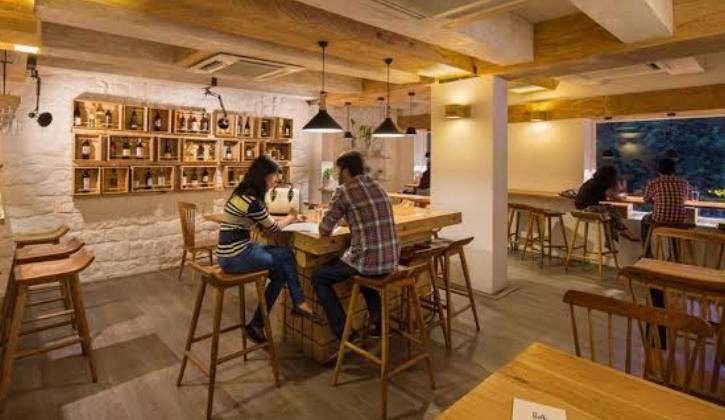 The Perch Wine & Coffee Bar is another option, offering a wide range of wine and coffee from around the world. During the late evening hours, this spot turns into a more intimate, less crowded party spot. Lastly, there is the Harry's Bar & Cafe, which is known for its exotic cuisine and live music.
Conclusion
There are many other places to spend your new year's eve in Delhi, but these are some of the most popular. Make sure to choose your favorite from the list above to ensure you have the most memorable celebration in the city. As a bonus, these places all offer a good time for all types of guests. And don't forget to pack your camera!